Today we are have a mandatory fire drill. The fire department will be responding to the drill.

Wednesday, April 12, is the mandatory Illinois State Testing day for all 9th, 10th, and 11th grade students. Due to the testing schedule, CHS students will have a 2:00pm dismissal on April 12. Buses will run at regular times, and CES students will have their normal dismissal time on that day. THIS IS ONLY FOR THE HIGH SCHOOL STUDENTS. CHS Seniors will be involved in various activities on or off campus on April 12.🧡💙

This is a reminder that there is a 12:30pm student dismissal this Friday, March 31. No school next week (April 3 - 7) for Spring Break. Have a safe and enjoyable Spring Break!🧡💙🌷🐰🌸

Some of our Juniors attended the Illinois Regional College Fair at SIUC accompanied by Mrs. Zawaske. We are excited to see what the future holds for our students!🧡💙

Cancellations!🧡💙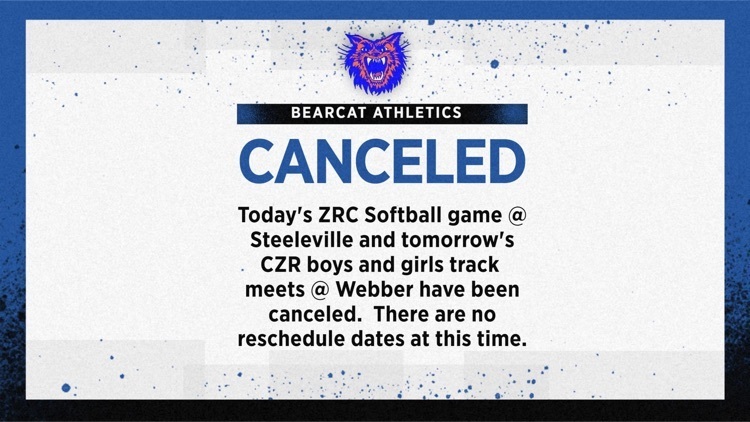 Another great accomplishment for the Lady Bearcats.🧡💙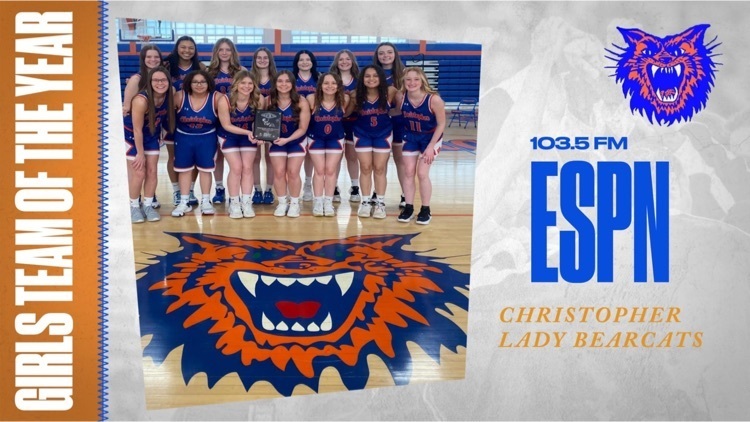 Congratulations to our Scholar Bowl members Sean Roye and Haley Kirkpatrick. Sean and Haley both won their medals for the most toss ups. Sean represented the Varsity team and Haley represented the Junior Varsity team! Congratulations to you both!🧡💙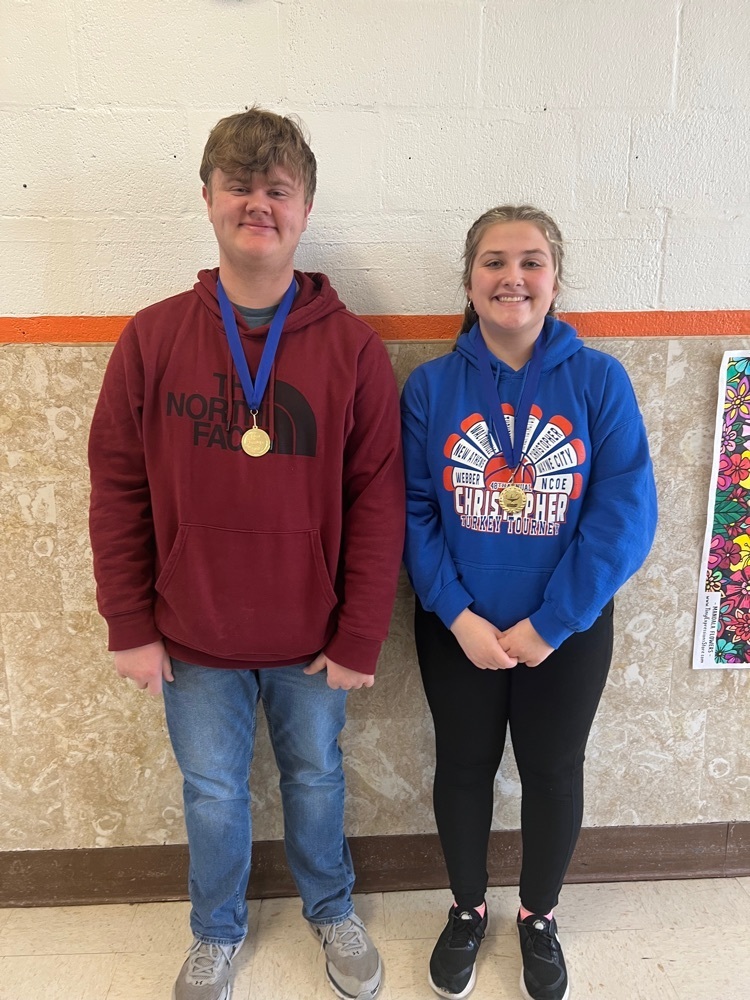 The IL Science Assessment test will be administered to grade 11 students on Wednesday, March 22 at 8am. This test is in compliance with federal testing requirements. The assessment will be administered in an online format and is aligned to the IL Learning Standards for Science.
The Sophomore Class is hosting their Annual Flower sale. There are four options to choose from. 10" Hanging Petunia - $20, 10" Hanging Ivy Geranium - $20, 12" Potted Petunia - $30, and 12" Potted Geranium - $30. If you are interested, contact a Sophomore or Mr. Rosoho (
acrosoho@cpher99.org
). Orders are due April 12, 2023 and flowers will be delivered the week of April 17-21.
Tomorrow's ZRC baseball and softball games have been canceled. No practice for baseball today. Softball will practice in the JH gym until around 4:30. Baseball will have pitchers and catchers tomorrow morning in the HS gym at 9:00am.

The graduation commencement ceremony for both CES and CHS will be on Saturday, May 20, at the CHS Football Field. CES graduation will be held at 4:30pm, and CHS graduation will be held at 6:00pm.🧡💙

Attention Parents and Guardians: 🧡💙 The CHS 3rd Quarter report cards will be sent home today with each student. You may also access your students grades anytime at:
https://www.teacherease.com/
On Thursday March 9, several of our students attended the 2023 Transition Summit @ Rend Lake College with students from 11 other area high schools.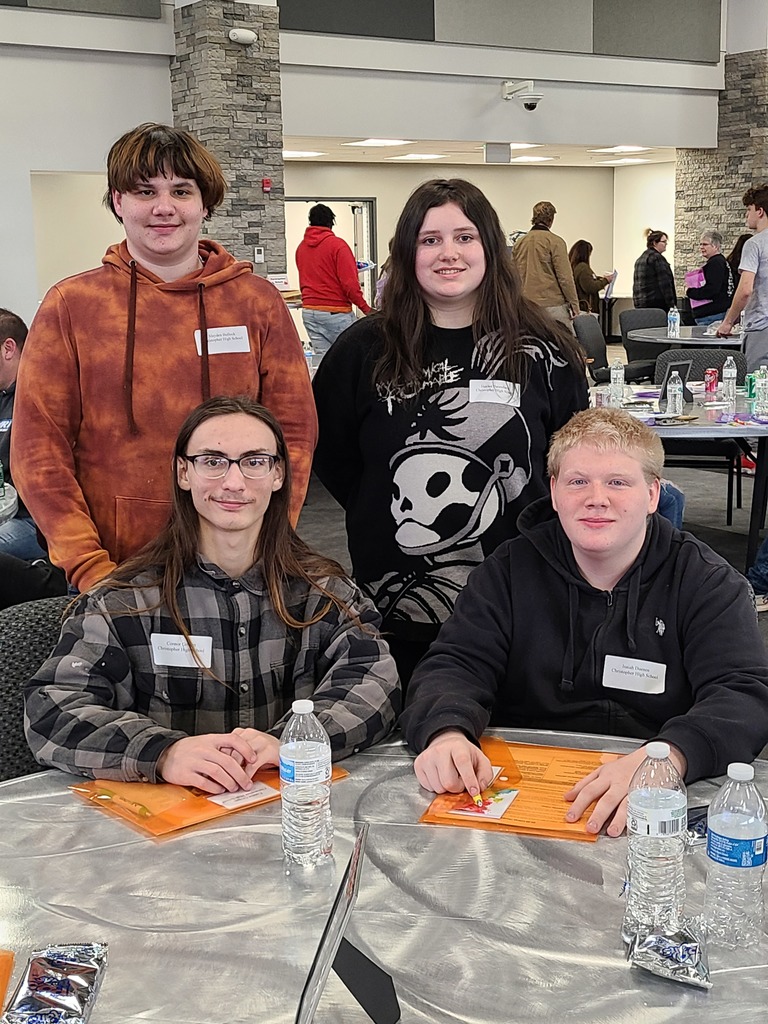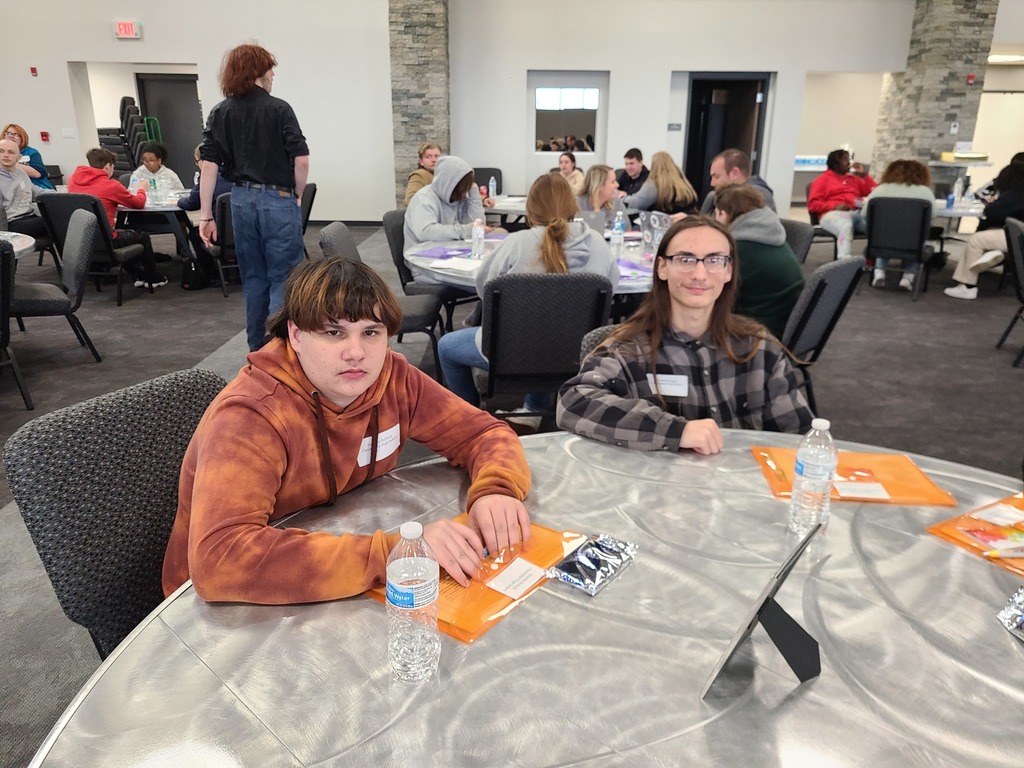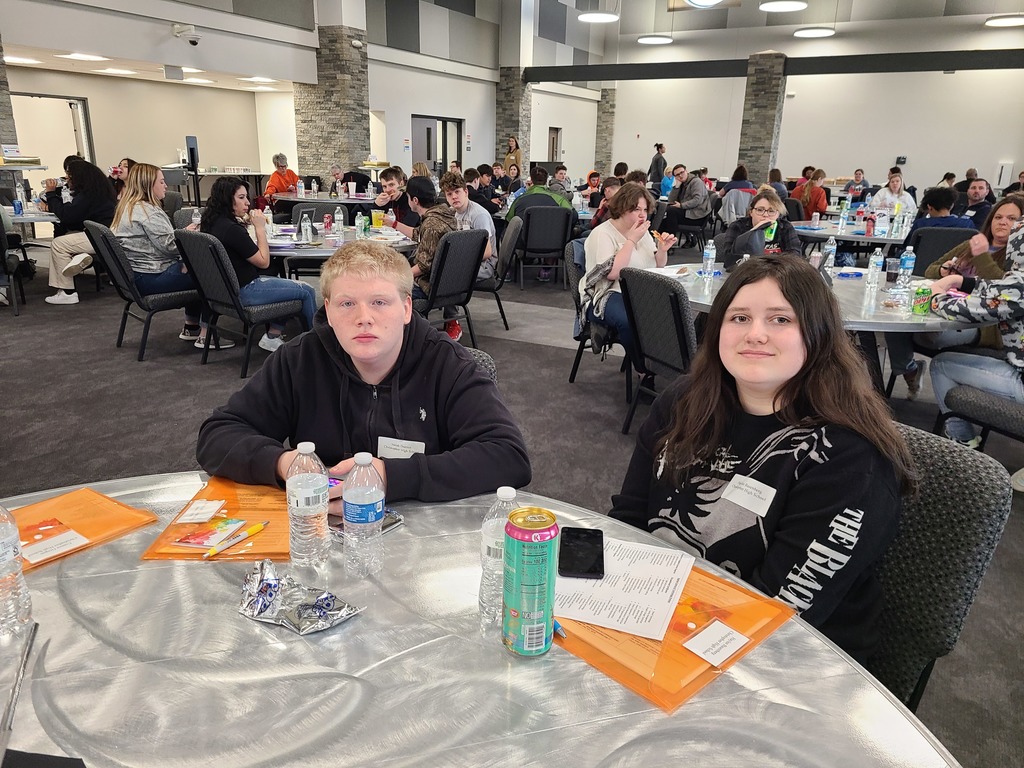 Foods II has been busy lately. They are making pies. Let the tasting begin!🧡💙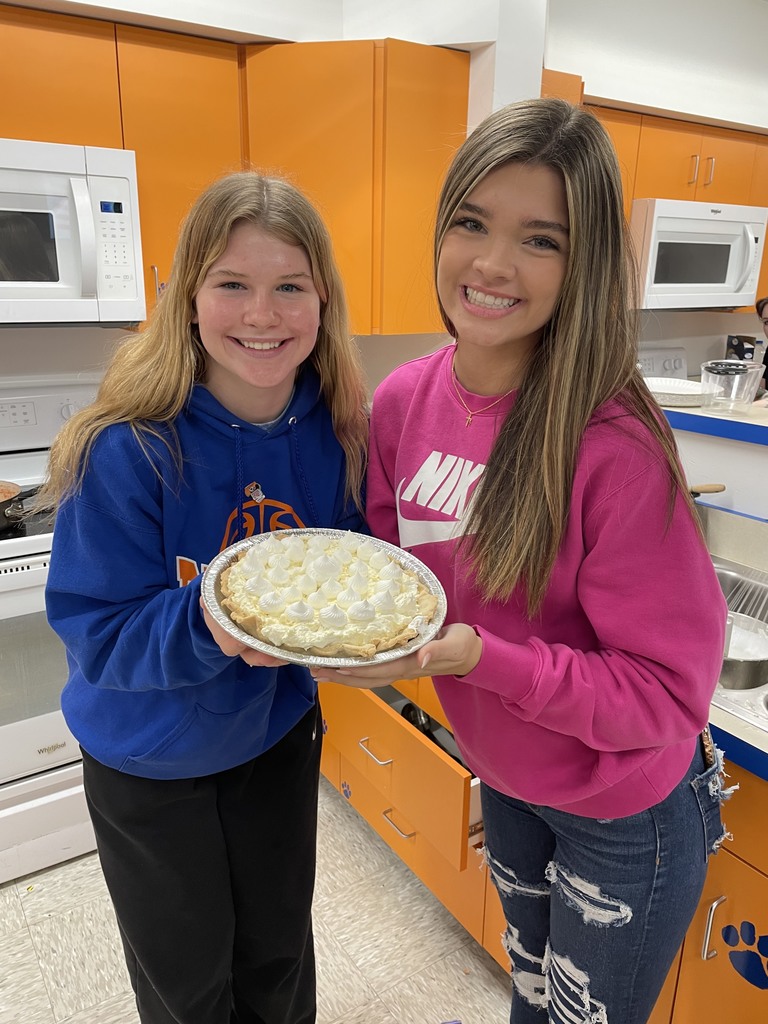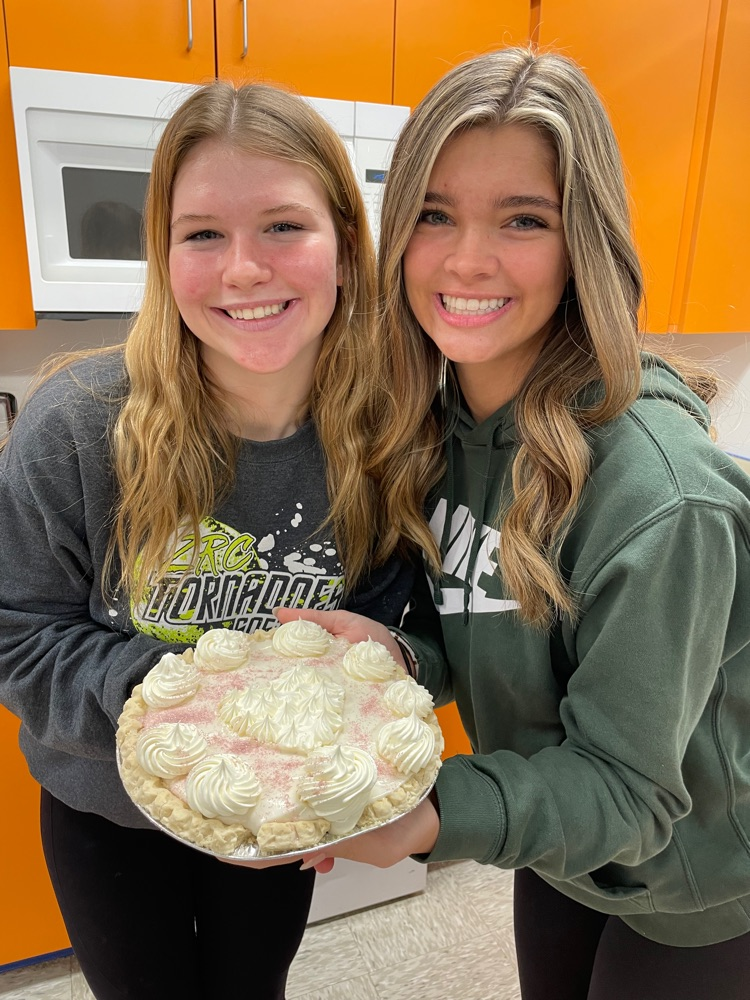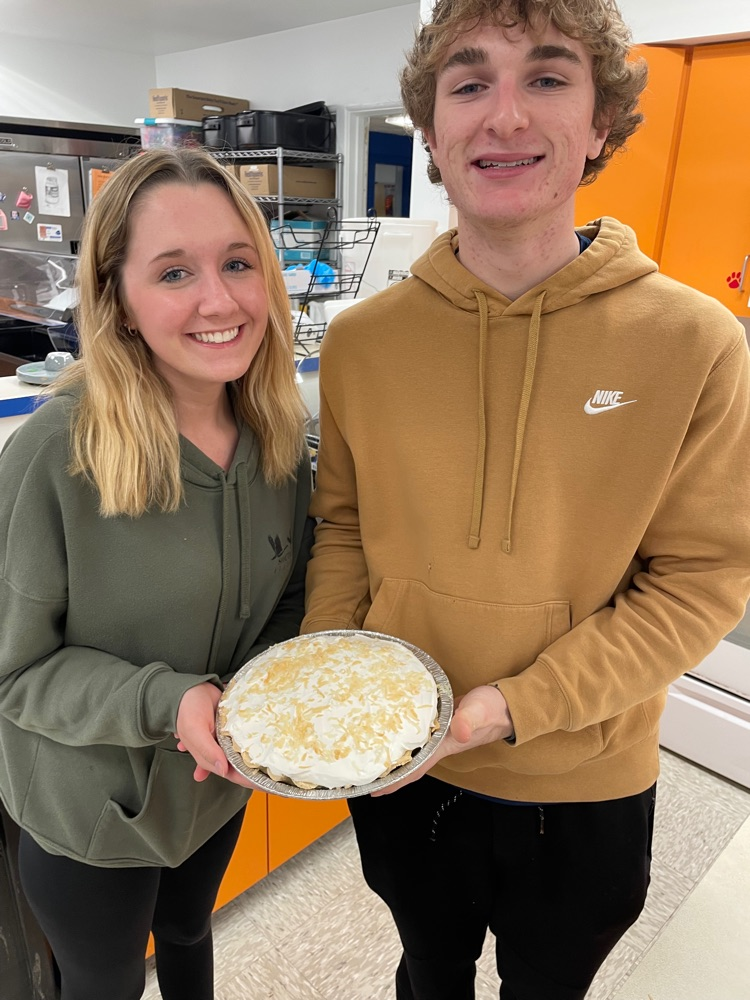 This is a reminder that the 2023 Illinois Parent Survey opened on Jan. 24, 2023. The survey window will close on March 31, 2023, so please plan survey administration accordingly. Link for parents to take the survey:
http://survey.5-essentials.org/illinois/survey/parent/
The survey opens Jan. 24, 2023 and closes March 31, 2023. If you have any questions, please call 5Essentials Client Services at 1-866-440-1874. Thank you in advance for your participation.

A special thank you to Los Ollas for treating our 2nd Place State Champions to a free lunch today! These girls and Los Ollas are an example of how this wonderful group of young ladies have brought this community together and how proud we are to be Bearcats! Thanks again Los Ollas!🧡💙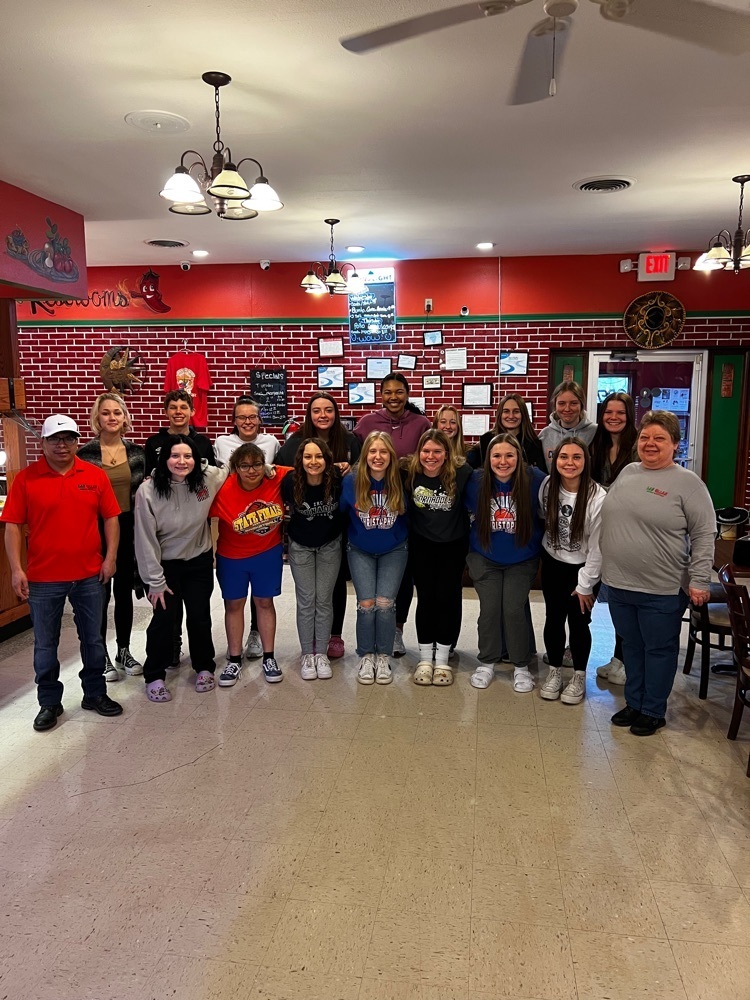 The CHS Honor Society is sponsoring a BLOOD DRIVE on Friday, March 10, 2023 from 8:30 am - 1:30 pm. ❤️ You can scan the QR code to schedule your appointment or visit RedCrossBlood.org or just show up on Friday! We hope to see you there! 🧡💙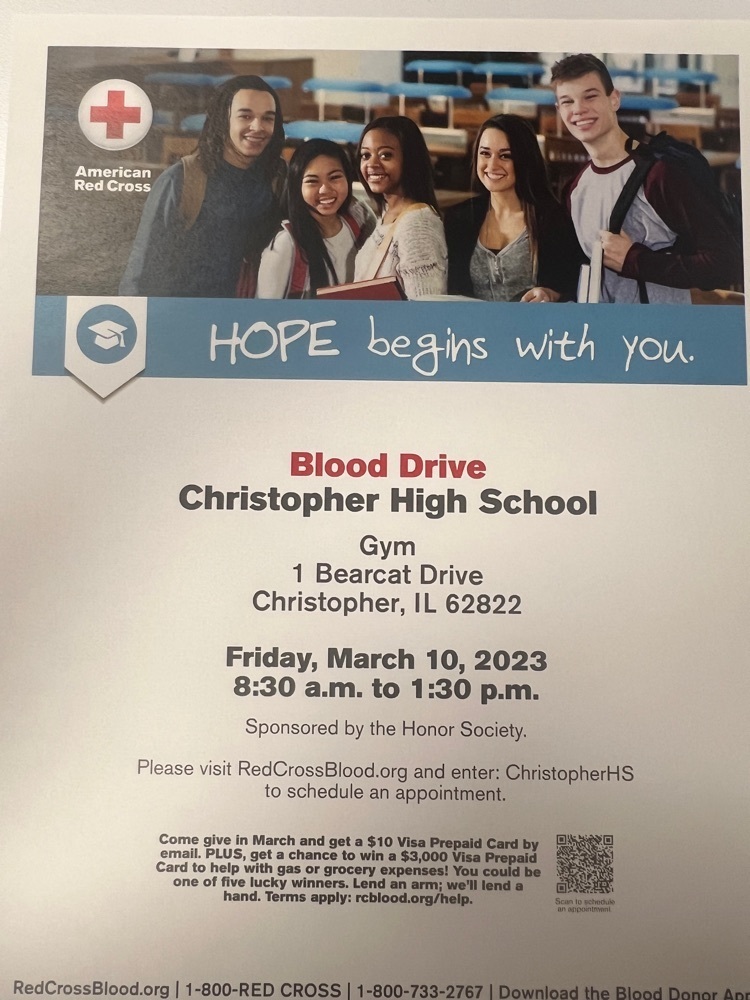 A few important upcoming dates: Tuesday, May 9 - Senior Honors Banquet 6pm @ Coello Building Saturday, May 20 - Graduation at CHS (Times to be determined) This year is flying by!

We have had a bus delay. Please be patient with us. It looks like they will be leaving West City around 5:30, so they will arrive approximately at 5:45 in Christopher. 🧡💙

Please do not park on the circle drive at the HS. We would like to keep it clear for the fire trucks and team bus! We would like them to pull right up to the gym!🧡💙