Summer School/Credit Recovery will begin on Monday, June 5th at CHS. English I,II, & III will be Monday through Friday from 8am to 11 am. The Science classes will be from 11 am-2 pm Monday through Friday. The classes will run from June 5 - June 23. Please call the school if you have any questions. 618-724-9788.

The Summer Lunch Program starts next week in the CES Cafeteria! June 5th - July 7th from 11 AM - 1 PM Adults (18+)- $3.00 Children (Under 18)- Free *The cafeteria entrance is located behind the old gym. Please use this entrance for summer lunches. A copy of the menu is attached. It is also available on our app (under CES Dining) or on our website at
https://www.cpher99.org/o/ces/dining
.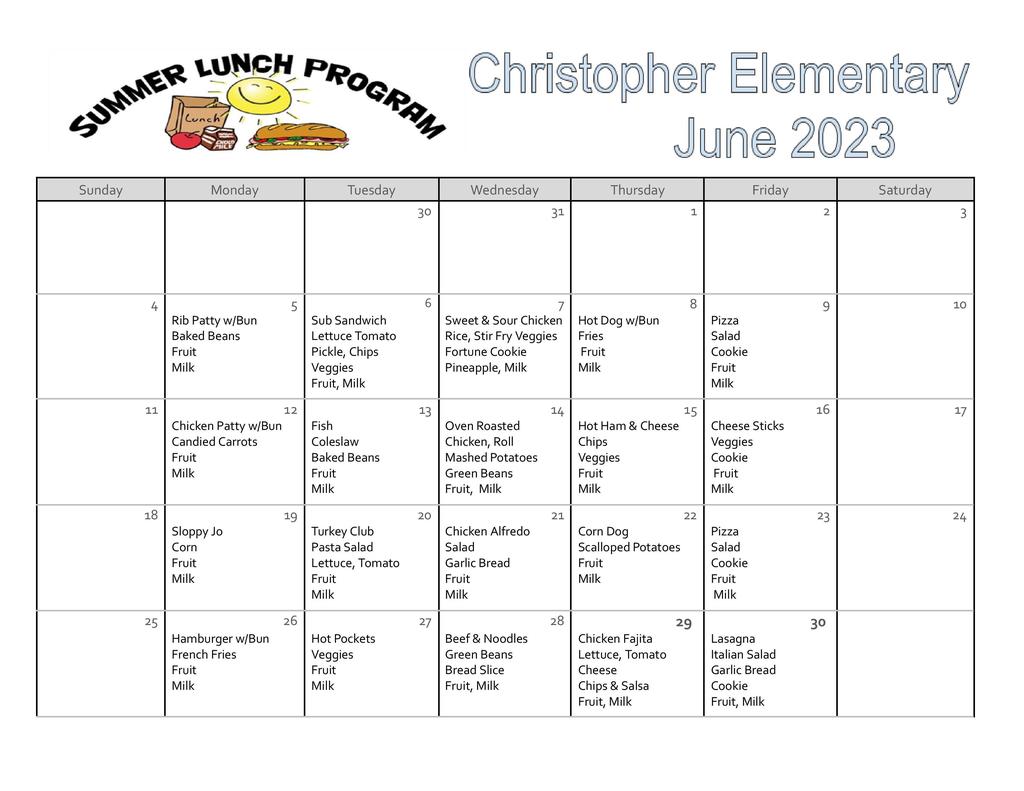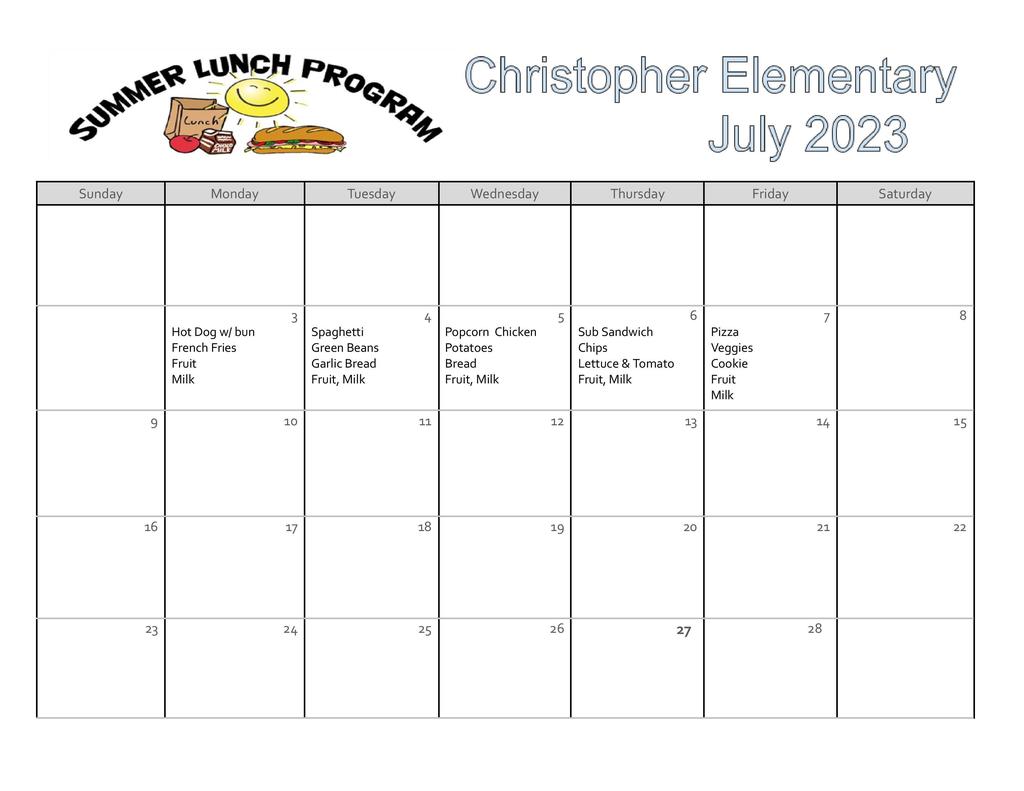 Christopher Unit School District #99 is proud to announce that we have hired Tommy Spillan as the Head Football Coach. We will be having a Meet the Coach Open House on Friday, June 9th at the High School gym from 5-7 PM. More details to follow next week! We hope you can make it to welcome him as a Bearcat!🧡💙

Congratulations to our 2023 retirees, Jeff Johnston, Tim Leffler and Jim Rogers. We are so fortunate to have been part of your journey. Thank you for your countless hours and your true dedication. Enjoy your retirement! 🧡💙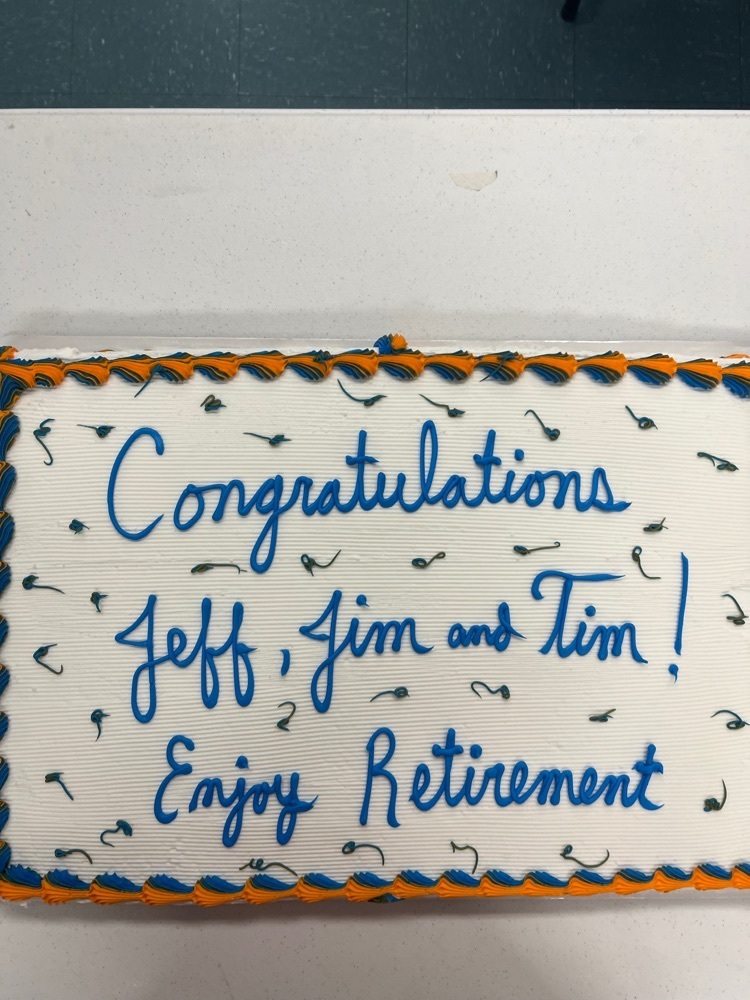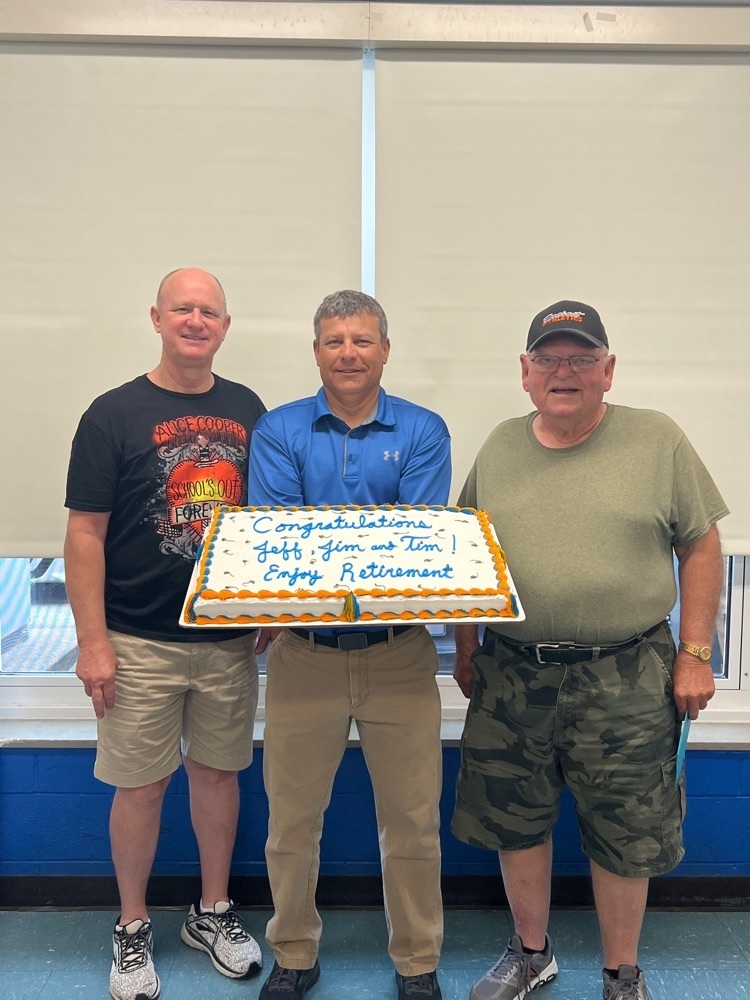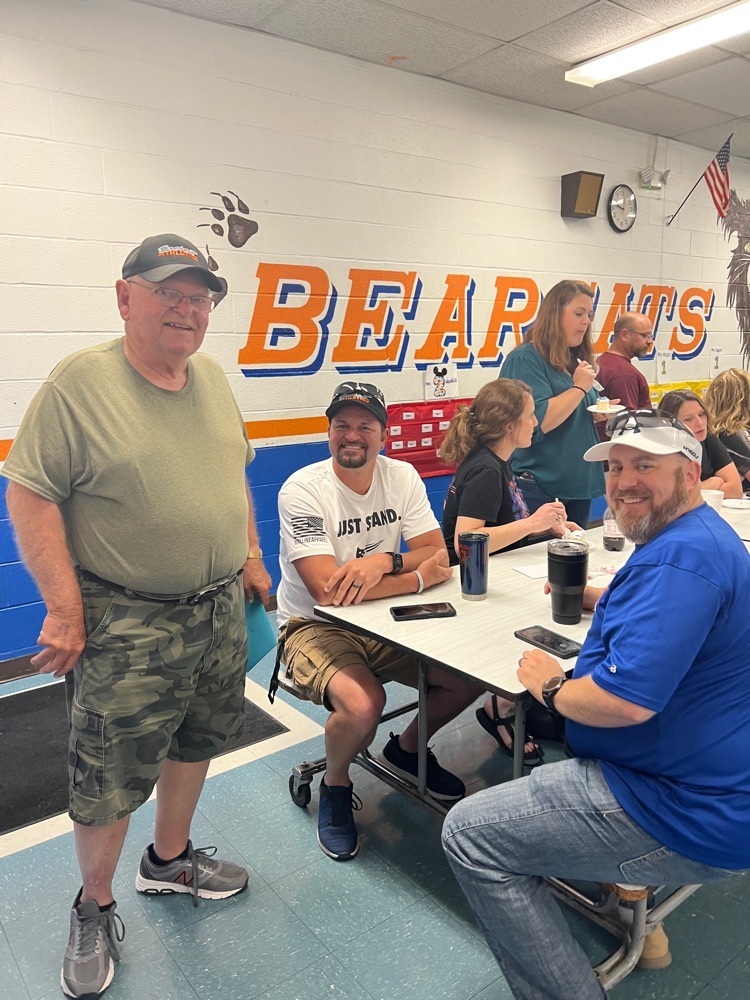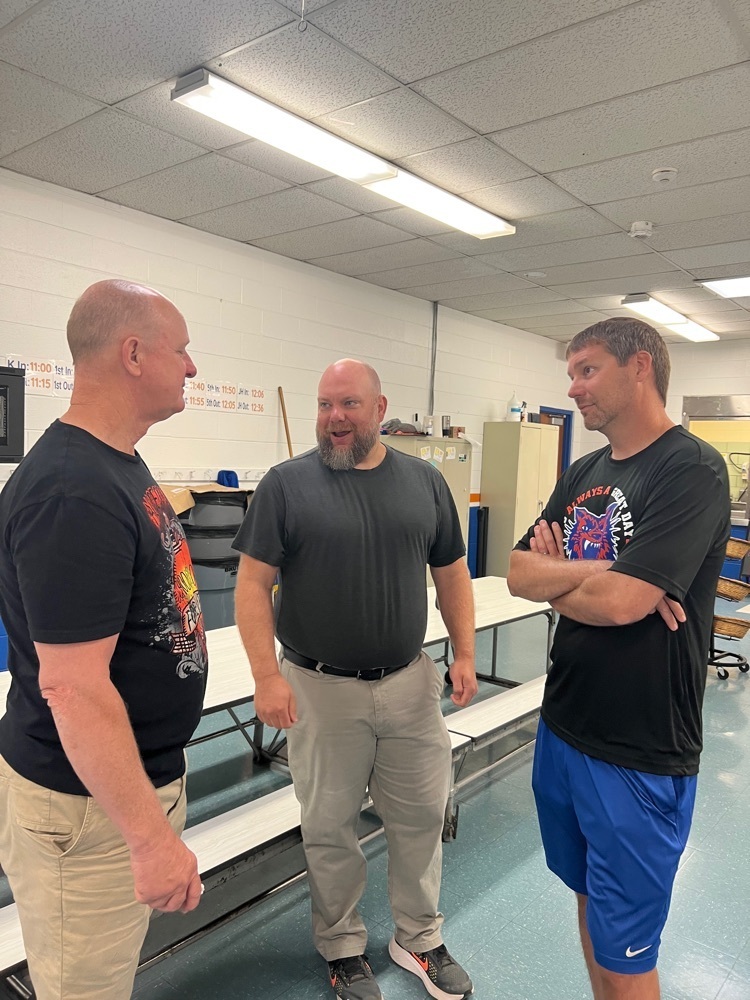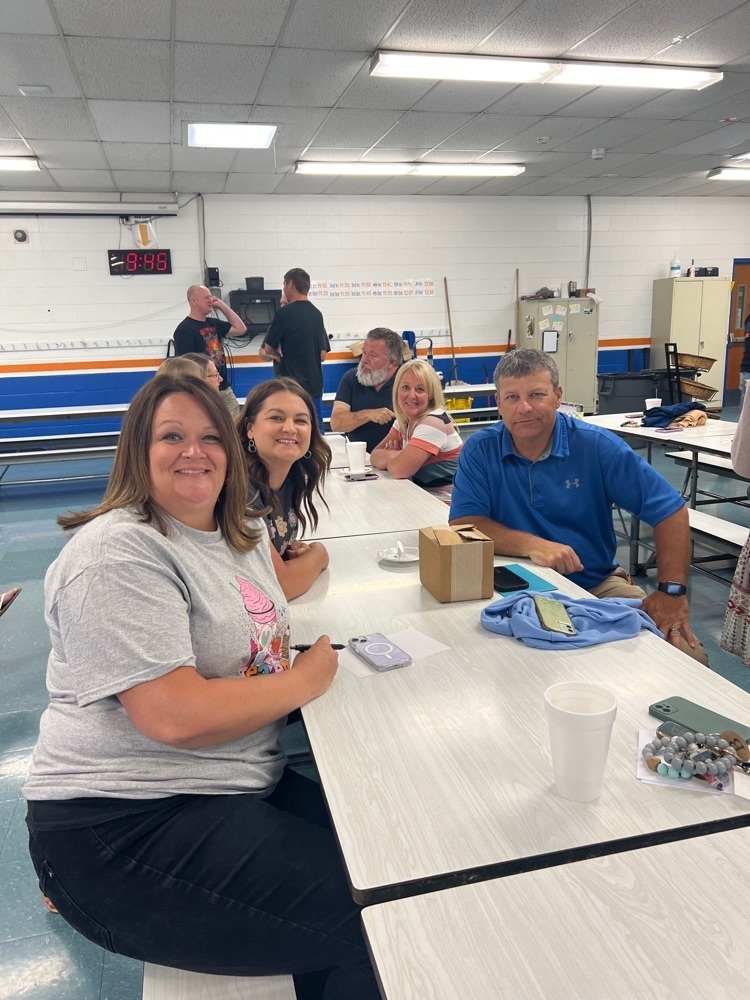 The Bearcat Bass team finished up the day in 3rd out of 75 teams. We are all hoping for a great day fishing tomorrow! Good luck guys! 🐠🎣🐟🧡💙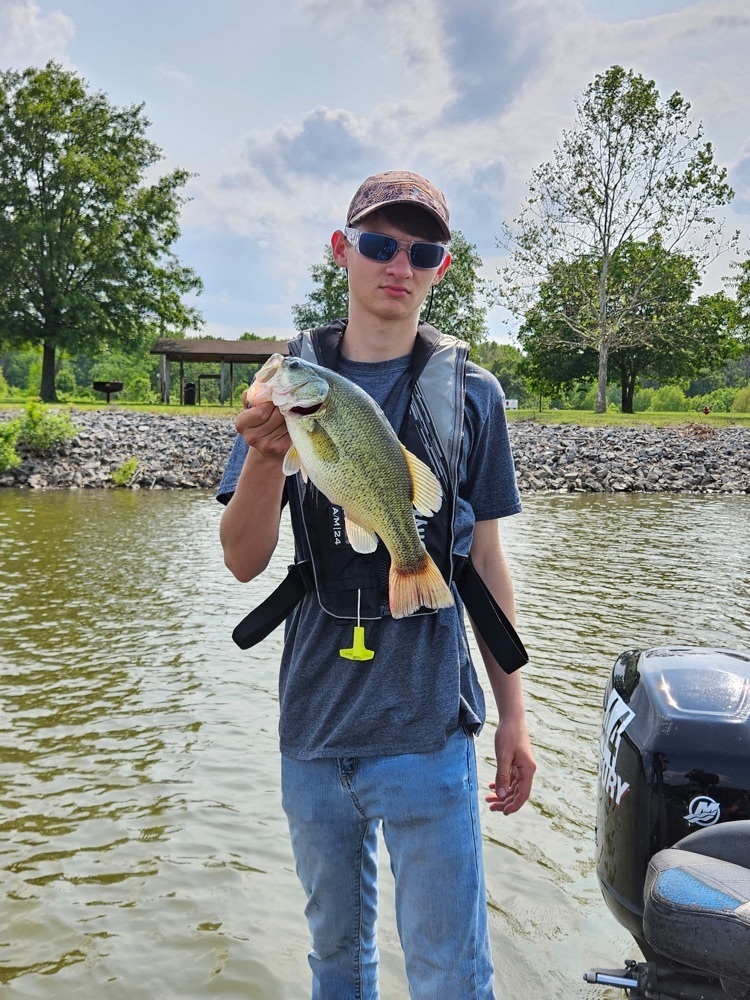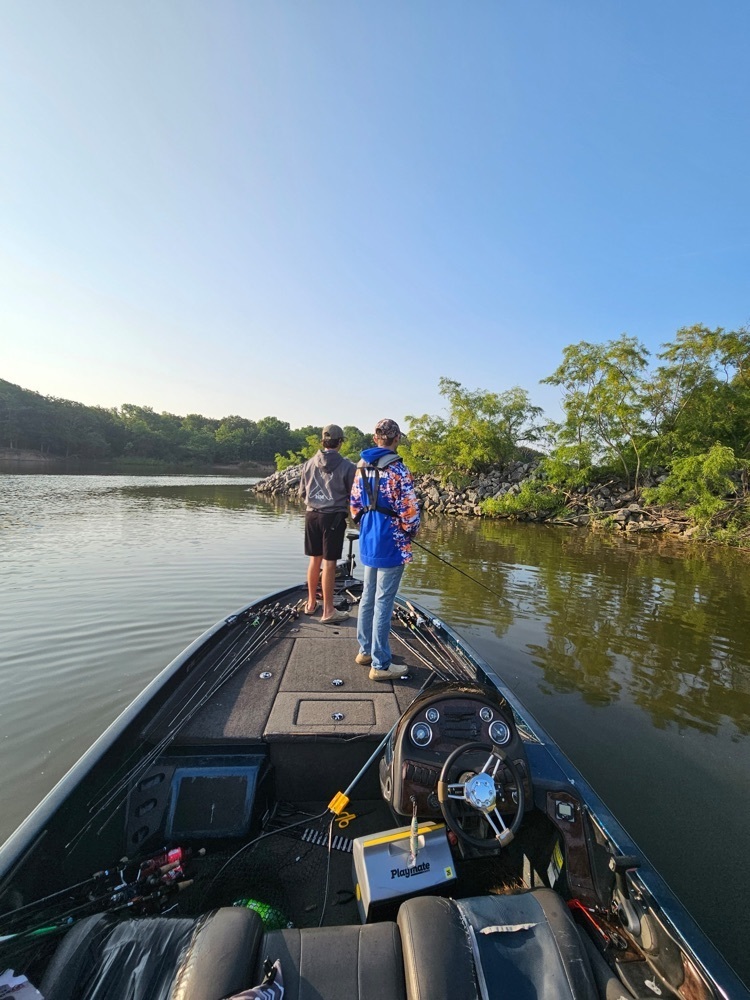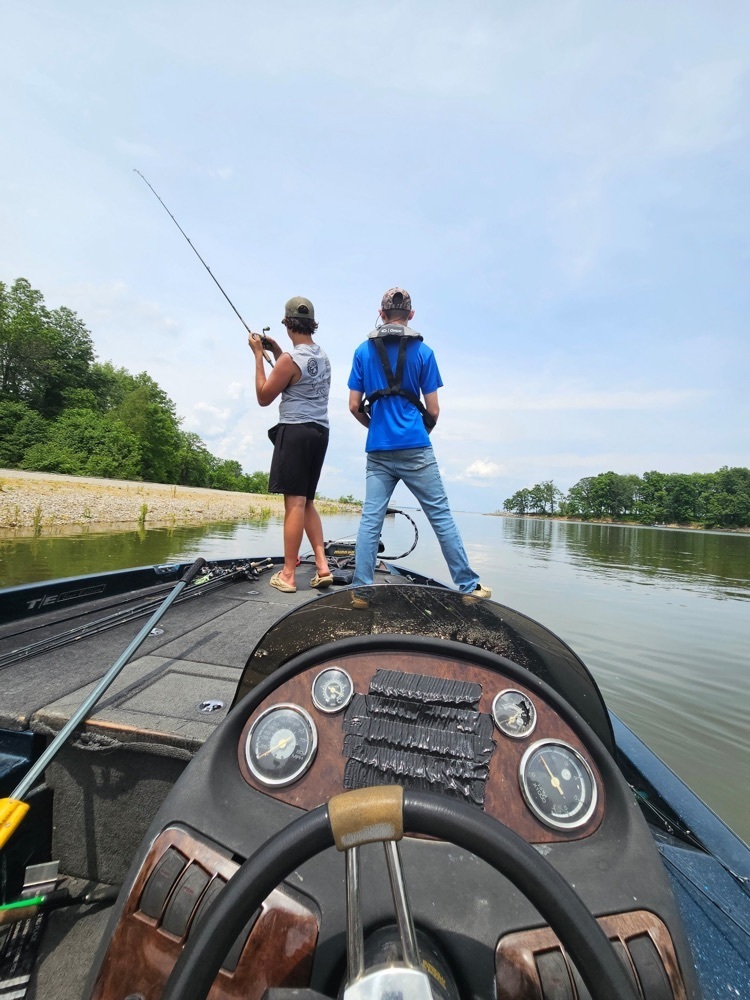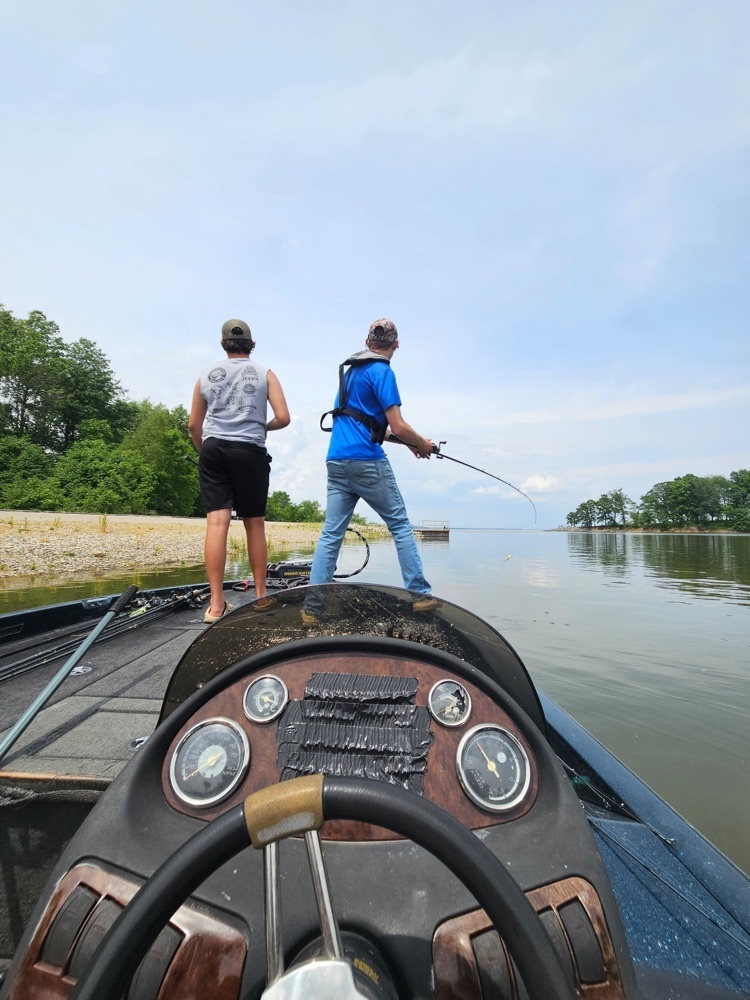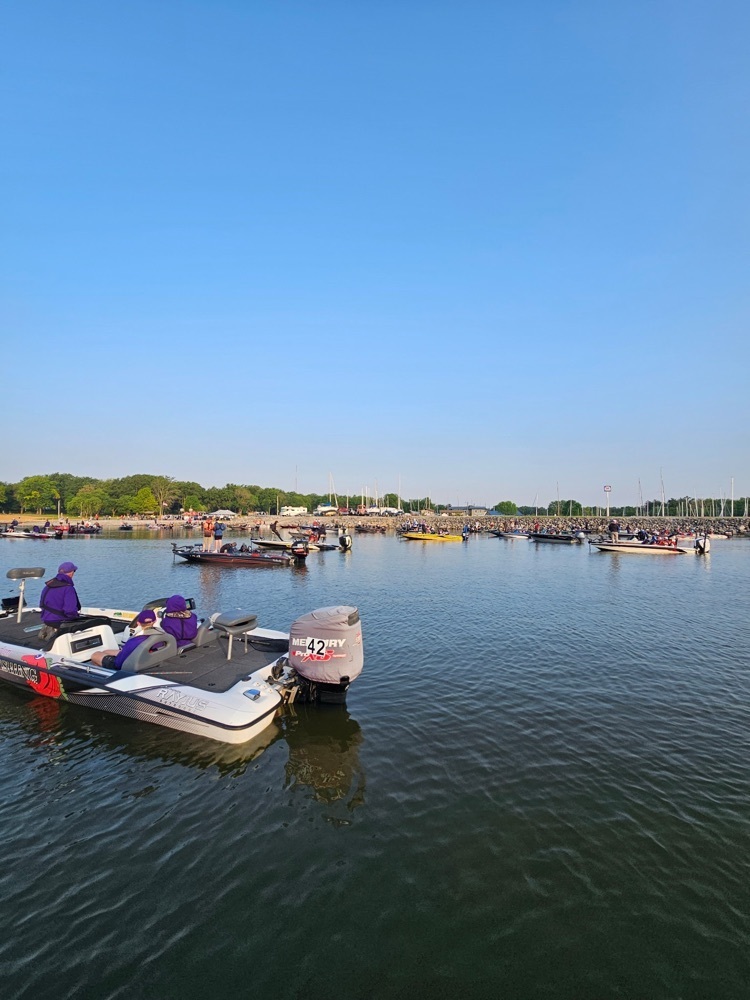 Due to the chance of rain tomorrow night and wet conditions for Saturday, the graduation commencement ceremonies will be in the CHS gym on Saturday. CES is at 4:30pm, and CHS is at 6:00pm.🧡💙

Our very own Richard Towers was named Superintendent of Distinction in the Egyptian region. Mr. Towers has been an educator for 30 years and superintendent of Christopher USD 99 for 16 years. Mr. Towers is a fine example of great leadership here at CUSD. 🧡💙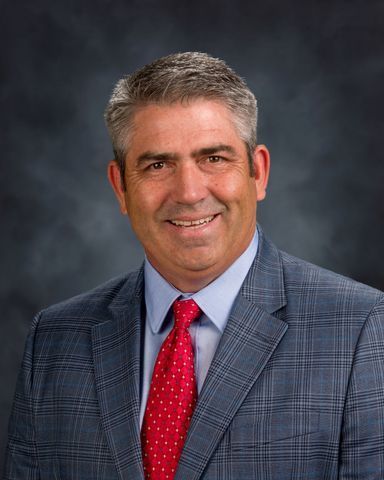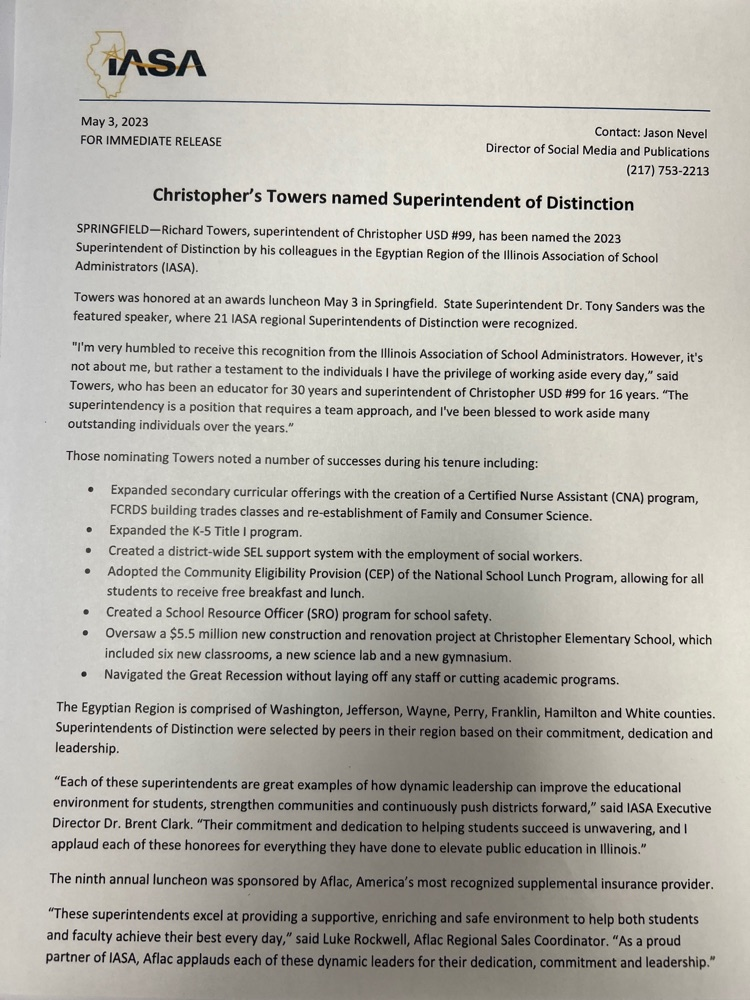 Good Morning! Our phone lines at CES and CHS are currently operational. Please contact us the usual way. Have a great day!☀️

05/03/23 1:25PM Good afternoon, due to a Clearwave phone outage in the area, the phone lines at both CES and CHS are currently not working. If you need to contact either building this afternoon, you can send an email to the following: CES:
apetro@cpher99.org
CHS:
ffourez@cpher99.org
We will provide updates when they become available.

This is a great opportunity for our students to get your physical for the upcoming year!🧡💙 Spring is here, and we're offering school and sports physicals at NO out-of-pocket cost. Plus, school physicals will include vaccinations at NO out-of-pocket cost. This will be available to both new and existing patients. You can find one of our 14 locations on our website at crhpc.org, or give us a call at 1-833-209-0498 to schedule your appointment.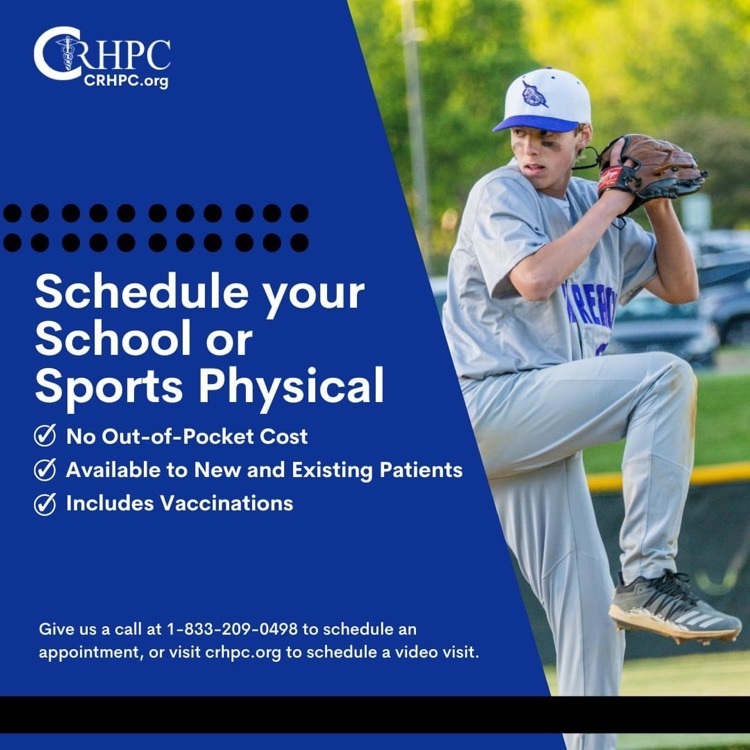 We are hiring several extra-curricular positions! If you are interested please submit your letter of interest!🧡💙

Don't forget tonight is the first performance of Beauty and The Beast! They will be performing 2 shows. The first performance will tonight at 7 PM and the second will be a matinee on Saturday, April 22 at 2 PM. We hope that we will see you at the show!

This is a reminder that there is a 12:30pm student dismissal this Friday, March 31. No school next week (April 3 - 7) for Spring Break. Have a safe and enjoyable Spring Break!

Come join us and be a Bearcat!🧡💙

The graduation commencement ceremony for both CES and CHS will be on Saturday, May 20, at the CHS Football Field. CES graduation will be held at 4:30pm, and CHS graduation will be held at 6:00pm.🧡💙

This is a reminder that the 2023 Illinois Parent Survey opened on Jan. 24, 2023. The survey window will close on March 31, 2023, so please plan survey administration accordingly. Link for parents to take the survey:
http://survey.5-essentials.org/illinois/survey/parent/
The survey opens Jan. 24, 2023 and closes March 31, 2023. If you have any questions, please call 5Essentials Client Services at 1-866-440-1874. Thank you in advance for your participation.

That's a WINNER! The Lady Bearcats are advancing to the state championship after winning over St. Thomas More 42-28. They will play Okawville on Saturday at 11 AM. Congratulations Lady Bearcats!🧡💙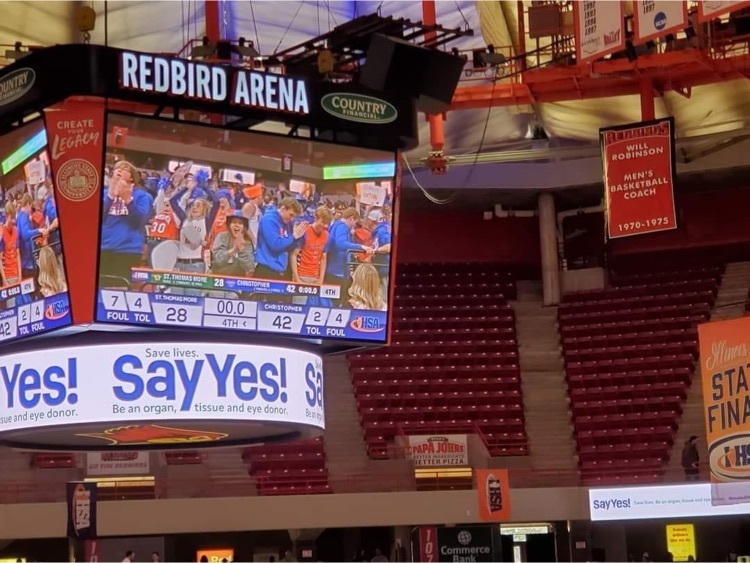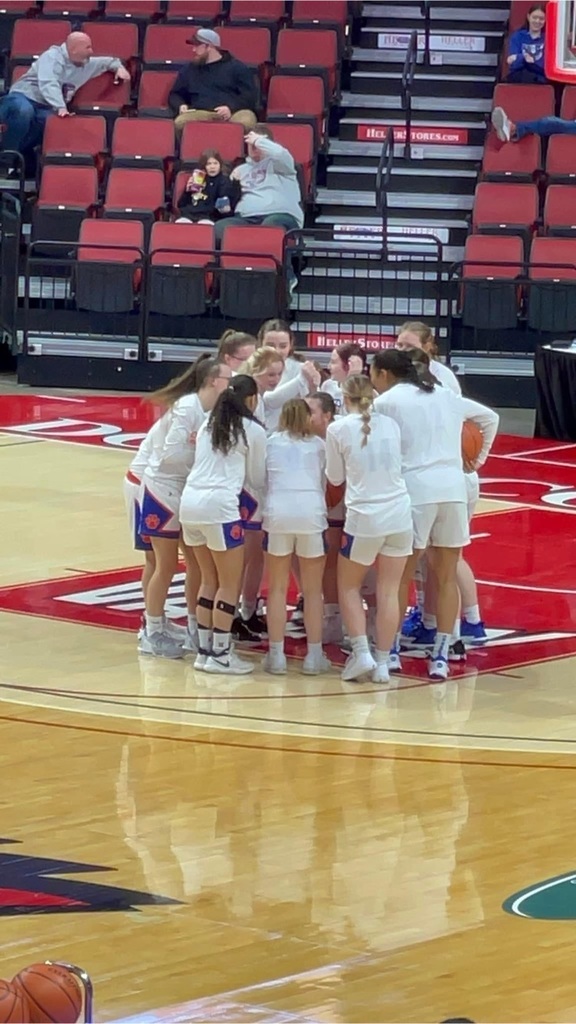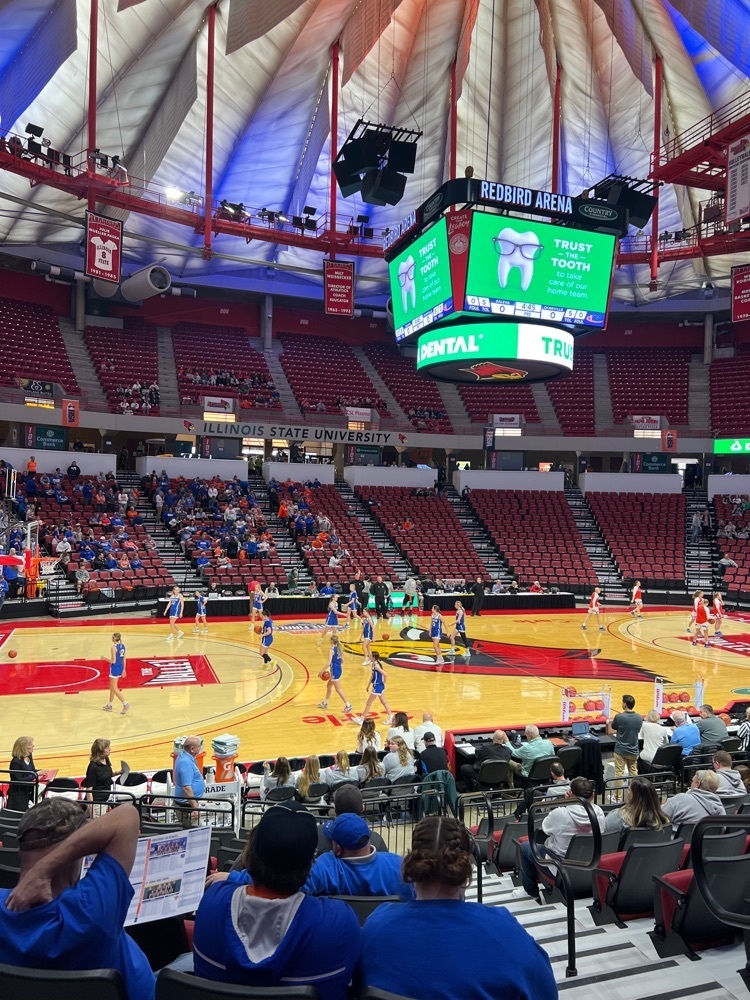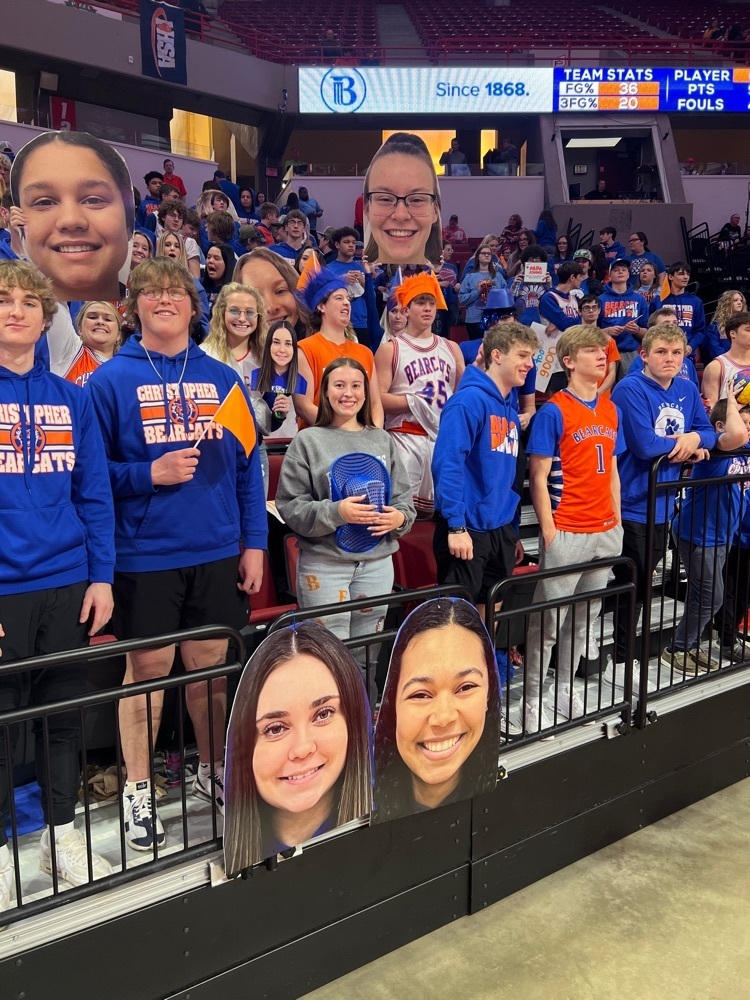 School has been canceled for Friday, March 3rd.
Congrats to the CHS Lady Bearcats, as their historic season will continue on to the IHSA State Finals this Thursday in Bloomington. As a result, school will be dismissed at 2:00 pm tomorrow(Wednesday)and will be canceled on Thursday.

Our bus routes may be running a little behind today. Please be watching for your bus.